About Us & What We Do
The Yorkshire Gallstone Clinic is a partnership of specialist gallbladder surgeons united by their area of expertise and interest. The organisation was founded and is led by two surgeons, Mr Andrew Smith and Professor Giles Toogood. They work in association with GPs, gastroenterologists, dieticians and other professionals to provide a holistic approach for all gallstone conditions.
Latest News
NIHR SUNFLOWER trial
09 APR 2021
Professor Toogood is the Chief Investigator for the national Sunflower study and Mr Smith is a Principle Investigator. This study is assesing the need for an MRCP before you undergo a laparoscopic cholecystectomy. There are 50 hospitals involved in the study that will potentially change the management of patients with gallstones. The will recruit over 13,000 patients in the next 2 to 3 years. Leeds is currently one of the leading recruiting sites in the UK. https://bristoltrialscentre.blogs.bristol.ac.uk/details-of-studies/sunflower/

---
UGI Congress, Belfast 2021
06 APR 2021
Both Professor Toogood and Mr Smith are leading the arrangements for a multi society international surgical congress. This is likely to attract surgeons from all over the UK and Europe ( if COVID permits). This is due to be held in Belfast in October 2021.

---
Our Doctors
The organisation was founded and is led by two surgeons, Mr Andrew Smith and Professor Giles Toogood.
View All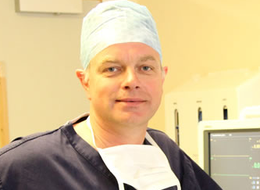 Professor Giles Toogood has been a Consultant in Leeds for 19 years and specialises in gallbladder and liver surgery.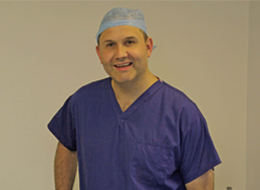 Mr Andrew Smith has been a Consultant in Leeds for 11 years and specialises in gallbladder and pancreatic surgery.
Patient Feedback
We really value all our patient feedback and publish it here on our website for all our other patient to see.
Click here to read more
Naomi R, Skipton
I was referred by my GP to see Andrew Smith. I was extremely anxious as I had never been inside a hospital. Andrew's gentle bedside manner immediately put me at ease. He gave a clear explanation of why gallstones had been causing me pain. His detailed but simple description of surgery and what to expect afterwards removed the fear from my operation. Thank-you!"
March 2012
Sandra P, Ilkley
"I was in excrutiating pain - worse than labour! I phoned Liz and saw Andy Smith in the evening. He organised for Giles Toogood to operate the following day. I went home 6 hours after my surgery! I immediately felt better. What a great service!"
December 2012
Clare H, Harrogate
"I had been suffering from abdominal pains for a couple of years without getting anywhere. Finally I got referred and saw Mr Toogood who quickly diagnosed that my problem was gallstones. He arranged an urgent operation that was performed by Mr Smith all within a few days and now I feel like a new woman! Excellent care and service."
March 2012
---